Marketing and Communications Coordinator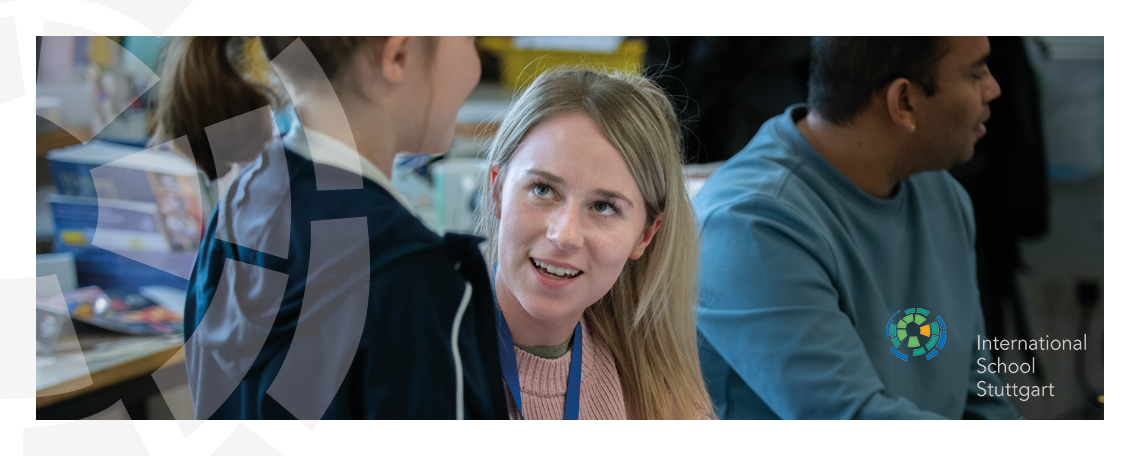 The International School of Stuttgart e.V. is a non-profit Kindergarten through 12th grade, NEASC accredited, IB World School offering an international curriculum to a student body of about 850 from over 40 nations. Among its strengths are its student-centred and holistic approach to learning and its commitment to professional development and emphasis on student pastoral care.

ISS is looking to hire a full-time
Marketing and Communications Coordinator 
Starting in May 2023. This Position is initially for two years.
Qualifications
experience in Marketing and Strategic initiative implementation
shown evidence of working previously in marketing and social media campaigns
Strong marketing and communication abilities
comfortable working independently and in teams
capable of developing and managing marketing projects
Communication skills in German and English, with the ability to adapt messaging to various stakeholders 
Solid expertise in the development of content, including web, social media and other promotional materials and PR tools
Proven experience in Social media/website design and maintenance 
Experience with Twitter, Instagram,  MS 365, Adobe Creative Suite and Wordpress is an advantage
Qualifikationen
Erfahrung im Bereich Marketing und Umsetzung strategischer Initiativen
nachweisliche Mitarbeit an Marketing- und Social-Media-Kampagnen
Ausgeprägte Marketing- und Kommunikationsfähigkeiten
Fähigkeit, selbstständig sowie im Team zu arbeiten
die Fähigkeit, Marketingprojekte zu entwickeln und zu managen
Kommunikationsfähigkeiten in Deutsch und Englisch, mit der Fähigkeit, die Kommunikation an verschiedene Interessengruppen anzupassen 
Solide Kenntnisse in der Entwicklung von Inhalten, einschließlich Web, soziale Medien und andere Werbematerialien und PR-Tools
Erfahrung in der Gestaltung und Betreuung von sozialen Medien/Websites 
Erfahrung mit Twitter, Instagram, MS 365, Adobe Creative Suite und Wordpress ist von Vorteil
Responsibilities
General Responsibilities:

Work in a collaborative, supportive and constructive manner with other members of staff and school leadership  
Ensure that student and staff information is treated with an appropriate degree of confidentiality  
Plan for change and/or challenge conventional wisdom when appropriate

Specific Respoinsibilties:

Marketing Research and Strategic Campaign Development 
Online Media Management 
Communication Management
Print Media Oversight 
Aufgaben
Allgemeine Zuständigkeiten:

Zusammenarbeit mit anderen Mitarbeitern und der Schulleitung in einer kooperativen, konstruktiven und unterstützenden Weise  
Sicherstellung, dass Informationen über Schüler und Mitarbeiter mit einem angemessenen Maß an Vertraulichkeit behandelt werden  
Planung von Veränderungen und/oder Infragestellung konventioneller Weisheiten, wenn dies angebracht ist

Spezifische Verantwortlichkeiten:

Marketingforschung und Entwicklung strategischer Kampagnen 
Verwaltung von Online-Medien 
Kommunikationsmanagement
Verwaltung von Printmedien
Our benefits
A positive, international working environment, an attractive annual salary as well as 36 days of vacation and other benefits such as a subsidy for a company ticket.

Unsere Benefits
Ein angenehmes, internationales Arbeitsumfeld, ein attraktives Jahresgehalt sowie 36 Tage Jahresurlaub und sonstige Benefits wie z. B. Zuschuss zum Firmenticket.
Additional Information
Please visit our Benefits Page to learn more about our Benefits at ISS.

Applications, in English please, should be submitted via our job portal. Applications will be handled with discretion.
Gizem Sen
Human Resources Manager
0711 76 96 00 1144